This page documents a display device suitable for wearable computing.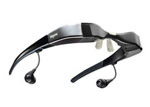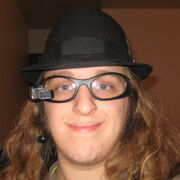 The Myvu Crystal is a display intended for private viewing, particularly of iPod videos. It is fairly inexpensive and has a decent resolution for its size, but normally hinders your vision. If you intend to buy a Myvu Crystal for the purpose of wearable computing, make very sure that you buy the "Universal" edition (or the all-in-one edition"), as the standard (iPod) edition is only usable with iPods.
It has been successfully modified into one-eye head-mounted displays:
Ad blocker interference detected!
Wikia is a free-to-use site that makes money from advertising. We have a modified experience for viewers using ad blockers

Wikia is not accessible if you've made further modifications. Remove the custom ad blocker rule(s) and the page will load as expected.